Awaken your transformation.
Due to the COVID-19 pandemic our Awaken programme is on hold. Please let us know if you're interested and we'll let you know when we have scheduled our next programme.
Awaken is a personal development programme that will transform you from a mindset of limitation to one of expansiveness, catalyse personal and professional breakthroughs and awaken you to what you're truly capable of.
At the core of Awaken is a seven day visit to one of The Hunger Project's programme countries. Here you'll witness how we, in partnership with our village partners, solve one of the world's biggest challenges – hunger and poverty. You'll meet people who, against all odds, are determined to transform their lives and create sustainable change for themselves, their communities and generations to come.
Fully immersed in this experience, you'll start to question your own beliefs and mindsets. You'll realise how you can play a bigger game in life and ultimately step into your authentic power.
Challenge yourself.
Grow professionally and personally regardless of career or life stage, by taking actions that tap into your authentic self.
Shift your mindset.
Reframe limiting self-beliefs, see challenges through a new lens, and create a pathway forward in all areas of your life.
Unlock potential.
Shift paradigms and interrupt conventional ways of thinking to unlock your potential for greatness.
Find your purpose.
Discover your inner purpose and ignite endless possibility for what's next in your future.
Application & Registration.
You crave direction, meaning and purpose in your life. You're questioning old beliefs and habits. You deeply want to understand who you are and make the world a better place. You're ready to be awakened!
To apply, complete our application form. We'll send a confirmation email and set up a time with you to chat about your application. This allows us to get to know you, provides an opportunity for you to ask questions, and is designed to see whether you're ready and suitable for the programme.
We can only accept 20 people on the programme. A minimum of 10 people must be accepted to the programme to confirm the programme start date.
Once accepted on the programme, you'll need to agree to the terms and conditions and pay the non-refundable $1,000 Program Registration Fee. The remaining Programme Costs will be payable prior to departure. We'll send you a Welcome Pack with tips to help you get started on your fundraising journey, including a link to set up and personalise your fundraising page.
$10,000
Fundraising Target.
Or personal investment.
$4,000
Programme Costs.
Approximate amount.
Excludes flights, vaccinations, visas and insurance.
18+
Minimum Age.
Younger applicants considered on application.
"
Since returning, I have had a greater shift in perspective on living life than expected. With access to knowledge and the most basic resources, we can live rewarding and fulfilling lives. It doesn't take much to live simply and happily, while still achieving great things.
"
Adrienne Teh, Interim Regional Marketing Manager for ESRI Australia
Uganda 2017
"
The Hunger Project leaders programme is both humbling and inspiring. You get to see first-hand how the money raised is used, and what a tremendous difference your effort can make in rural communities. It will change the way you see the world. An opportunity like this does not come around often - if ever - so you'd be crazy not to take it.
"
Joe Leech, Dietician and Founder of dietvsdisease.org
Uganda 2017
The process of transformation starts with your commitment to fundraise or personally invest a minimum of $10,000 to The Hunger Project New Zealand, which goes towards our global people and community programmes.
At The Hunger Project we see fundraising and personally investing as a leadership act. This active learning experience enables you to confront your discomfort, experience gratitude and generosity, and develop the courage to have bold and 'real' conversations with others.
We're intentional about setting a target that stretches you, because playing small doesn't serve you. Stretching ourselves is an act of consciousness, solidarity and connection. During our programme country visit to we'll meet women and men who are taking extraordinarily courageous actions each and every day to create a better future for their family and community. We want you to be able to sit with our village partners, look them in the eye and authentically know in your heart that you are their partner.
We understand that the thought of raising $10,000 is daunting so we have resources available to help you on you fundraising journey. You also have the support of The Hunger Project team, your facilitators, fellow Awaken participants, and past participants.
Awaken 2021 Participants.
Through connecting with other like-minded individuals every 6-8 weeks, via phone and meeting up locally, you'll develop rich relationships, share your challenges and successes, reflect and reframe your experiences to keep you moving towards your goal.
This active learning experience is intentionally designed to push you past your own limiting beliefs about what is possible.
We begin the programme with a welcome call where you'll connect with all the participants and facilitators who will be supporting your journey and travelling to the programme country with you. This will be an opportunity to share a little about yourself and why you've chosen to do the programme. By the end of the call, you'll have a deeper understanding of The Hunger Project, the power of the Awaken programme, and a feeling of connection and commitment that you are not alone.
Understanding your mindset and overcoming limiting beliefs is the first step in all of our programmes, be it here in New Zealand or in a rural village in Ghana. This call is designed to begin tapping into your mindset, beliefs and realisation that you're enough – to give, to serve, to lead.
Fundraising & Overcoming Barriers Call.
Reflecting on our experiences and articulating aloud what we've learnt dramatically impacts how much we are learning from our experiences. On this call you'll share your successes and challenges with the other participants, and hear from those who have been on this journey before, and who know that reaching your target is possible!
Staying connected and sharing your experiences, both the challenges and successes, are a big part of the journey. Regular calls with your fellow participants and facilitators occur all the way through the programme to help support you. In addition to this, you'll be partnered with another participant for support and encouragement.
By now you will have completed the first phase of the programme, achieving your fundraising target! This call is to celebrate your achievement and prepare you for the next phase of the programme – the immersion experience. This call will answer all those last minute questions about what to pack, and prepare you for arrival into the programme country. It is an exciting moment in the programme filled with anticipation and some nerves as you step into the unknown. It's also time to get ready to dance like no one's watching!
Mindset for Leaders Workshop.
Move from "I can't" to "I can" to "We can!"
As part of the Awaken programme, we invite you to participate in our Mindset for Leaders workshop - a half day interactive workshop focusing on unlocking mindset for leadership.
Anchored in our methodology that moves communities from deep resignation and dependency to self-reliance, Mindset for Leaders begins the process of unlocking capacity by exploring the power of mindset and beliefs that drive change.
No matter where you live or where you were born, awakening people to their own potential and leadership begins by understanding and shifting limiting mindsets and entrenched beliefs that leave them resigned, dependent and devoid of dignity.
Participating in Mindset for Leaders is an opportunity to hear the courageous stories of our partners, deepen your understanding of The Hunger Project so you can powerfully share about our work to gain support for your fundraising, and further develop the tools to help shape what you believe is possible.
Photo credit: Prue Steedman
$4,000
Programme Costs.
The $1,000 Programme Registration Fee is held towards these costs. We'll invoice you for the remaining amount prior to the trip, which must be paid 60 days before departure. The Programme Cost excludes flights, vaccinations, visas and insurance.
Included.
Complimentary ticket to our Rethinking What's Possible workshop.

Accommodation during the programme.

Airport transfers in the programme country during the programme.

All group meals as per itinerary.

Bottled water and snacks.

Private transport in the

programme country

during the programme.

Workshops and community visits during the programme.

Celebration dinner.

THP Program Country Staff, including translators.

Program facilitators and support staff.

Basic first aid kit.
Not included.
International flights.

Travel excursions not listed on the itinerary.

Travel insurance (compulsory).

Vaccinations (consult a travel vaccination specialist for advice).

Visas.

Airport transfers outside the itinerary.

Hotel room charges for laundry, phone calls, room service meals.

Expenditure of a personal nature.

Alcoholic beverages.
Awaken in our Programme Country.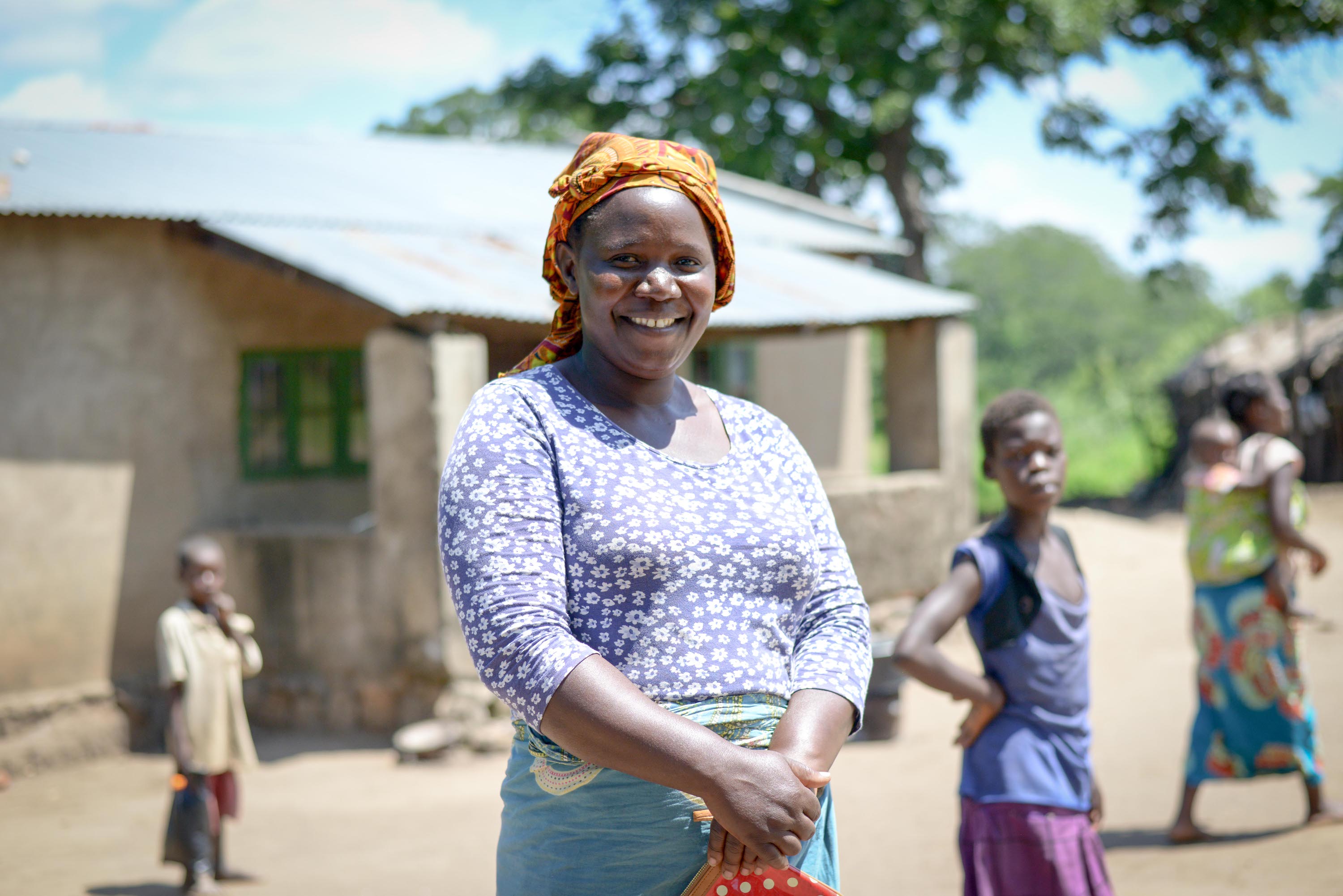 With your fellow participants, you'll venture on a journey to unlock your capacity, creativity, commitment, and leadership, and connect with communities in our programme country who are making the courageous transformation from hunger and dependency to self-reliance every single day. You'll meet women and men who are truly creating generational change through their participation in The Hunger Project's training programmes, and see first-hand how your fundraising or investment is catalysing real change. At the end of each day there is time to debrief your experience and share your insights with the group, as well as personally reflect and journal.
Arrive in Programme Country.
We'll be met at the airport by the programme country team from The Hunger Project who'll be travelling with us, and taken to the hotel where we will be staying for the week.
Following lunch, we'll begin our immersion programme with an introductory workshop to immerse yourself in the country and the work of The Hunger Project. We'll discuss what you're looking to get out of the week ahead and what you can expect to see, hear and learn.
Epicentre & Village Partners.
We'll travel to an epicentre where you'll get to see the work of The Hunger Project on the ground. You'll meet the local staff and volunteers, be introduced to the programmes they run, and meet people who have benefited from the programmes including food security, microfinance, health, nutrition, adult literacy.
You'll hear their stories and have the opportunity to connect with people from the community. This is a truly unique opportunity to understand resilience and courage by asking questions like: "What does it take to move a community from being at the mercy of hunger to stocking a food bank with enough resources to feed 10,000 people in the lean season?" and "What does it mean to a woman who once couldn't read or write, to now own her own business and be a leader in her community?".
This day is incredibly rewarding as you will witness first-hand the value and impact the money you raised can have and the transformation it brings. You will be blown away by the possibility, productivity, leadership and commitment of our partners who against all odds have transformed themselves and their community. You will walk away for the day feeling inspired, uplifted, connected and most importantly in partnership as a global citizen.
Village Walk-Through & Vision, Commitment and Action.
Epicentres can vary depending on the needs of the community, the village leadership and the engagement of the partners. You'll have the chance to see communities at different levels of progress, understand the challenges faced, and understand the different approaches to solving these challenges.
One of the key tools The Hunger Project has developed is the ground-breaking Vision, Commitment and Action workshop. Experiencing this in a rural village setting is powerful. You begin to realise that we are all the same, we share the same desires for happy and healthy families, to provide, be productive and thrive! We all experience the same resistance, doubts and fears. That's why ending hunger is a human issue, not merely about food.
Breaking into smaller groups, you'll walk through villages and be invited into the mud homes of families with little more than a bed and chair. You will sit with them in a rich and respectful conversation where you may be inspired and confronted by how openly they share a window into their lives. This experience is sometimes confronting as it is organic and unstructured in nature. Your senses will overload as you breathe in the hot humid air, see and hear the sounds of rural village life. By stripping away all that is familiar, this very visceral experience anchors you deeply in the world.
Programmes, Training, Leadership.
You'll take your learnings from the previous visits and be able to experience the work of The Hunger Project with a new lens of understanding. You will engage with the community leadership, partners and volunteers to expand your thinking and understanding of what it takes to drive change.
With a focus on programmes, training and leadership you'll have a final opportunity to get 'under the hood' of how our approach of empowering women as key change agents, mobilising communities towards self-reliant action, and partnering with local government creates an enabling environment for change to occur. This approach is proven to work in any context and any environment and can be transferred back into our own lives, families, or organisations.
This bittersweet final visit is typically completed with the sweatiest, most wonderfully self-expressed and joyous dance-off!
This is a consolidation of the learning throughout the trip. What have I learned about the work of The Hunger Project? About the women and men in the communities? How can I take my learnings back into my day-to-day life, both business and personal? What's my vision for the future? What do I want to commit to for myself personally?
This final day is based on the design of The Hunger Project's Vision, Commitment and Action workshop. You will explore the flicker of your vision and help bring it into reality by crytalising your commitment and actions. Our trained facilitators guide you to create meaning from this powerful immersive experience, and give you the tools to enter back into your own world awakened as a visionary, committed and authentic leader. Through your own personal reflection time, you will create powerful meaning that will shape your vision for the world.
We complete the programme with a celebration dinner with The Hunger Project programme country team.
Depart Programme Country.
At your own expense, you're welcome to extend your stay in the programme country or continue travelling. Airport transfers will be arranged for those travelling to the airport on this date only.
Returning home to your life in New Zealand can present itself with a mix of emotions and experiences. It's important to ensure you take care of yourself through this process as you will still be making sense of your experience. To support you in this next phase, we join together for a call to share and reconnect with each other. Believe us when we say you will be craving this call as you will have formed rich bonds with your fellow participants!
Having shared such a meaningful and transformational journey you will have formed life-long friendships and partnerships. There will be opportunities to stay connected via The Hunger Project New Zealand. As a group, we will create the desired structures to support the connection either through calls, social platforms, events and gatherings. Whilst the programme will have concluded, your connection to each other and the work of The Hunger Project has only just begun!