WHY 'RETHINKING WHAT'S POSSIBLE'?
Businesses have moved on from needing to prepare for when change will happen to riding the change wave – because change is a given.
The advent of AI, agile and design thinking models, reducing margins and significant sector competition all require a new breed of employee that is nimble, self-reliant and confident. Responding to the different market disruptors and anticipating the future impacts has required each of us to reimagine our approaches to product and service development, breeding a new tribe of unlikely leaders that break the mold of traditional structures.
The Hunger Project New Zealand is excited to offer a truly unique leadership programme called Rethinking What's Possible (RWP).
RWP explores the fundamental characteristics of effective leaders through the stories of the world's most unlikely leaders. People whom, against all odds, are shifting beliefs and creating significant change.
We do this using The Hunger Project's 5-step Methodology to Effective Leadership. Developed over 40 years, this methodology is parallel to the world's best practice in driving organisational change.
WHAT WILL YOU GAIN FROM RWP?
Our half-day workshop will help you:
Examine mindsets and limiting beliefs that stop you from achieving leadership potential.

Identify and articulate what leadership means, regardless of job title.

Set an achievable and sustaining vision for the leader you want to be.

Commit to actions needed to get you where you want to be!
IT'S THE PROGRAMME FOR 21ST CENTURY LEADERS AND AN OPPORTUNITY TO CONTRIBUTE TO BUILDING LEADERSHIP IN COUNTRIES IMPACTED BY CHRONIC HUNGER AND POVERTY, AS ALL PROCEEDS ARE REINVESTED IN THE HUNGER PROJECT'S GLOBAL PEOPLE AND COMMUNITY DEVELOPMENT PROGRAMS.
WHAT OTHER NZ LEADERS ARE SAYING ABOUT RWP
"I've had the chance to work with The Hunger Project team on a number of occasions and I always find it incredibly rewarding, empowering and motivating. This is not your run-of-the-mill classroom learning.
For me it's the impactful stories they share and the realisation that change comes from mindset shifts and community collaboration. Their passion for what they do is tangible and the connection to the achievement of reaching their purpose is powerful. I would highly recommend their programme."
- Sharron Botica, Chief Customer Officer, AIA & Sovereign
"The Hunger Project is not only a great cause that is changing the lives of millions of people living in hunger, it is also changing the lives of leaders globally. They have taken the well documented leadership training programmes being used around the world and are offering them in New Zealand.
The feedback from the FlexiGroup New Zealand team who undertook the half-day workshop is that it is one of the most valuable and inspirational courses they have ever done. Everyone gets something different from the programme - personally the leadership programme has changed how I approach problem solving and has given me better perspective on real issues versus manufactured problems.
I highly recommend the programme for anyone looking to inspire their team while challenging how they can work together better to create better outcomes."
- Chris Lamers Chief Executive Officer, FlexiGroup NZ
WHO SHOULD ATTEND?
This workshop is for individuals who are:
Managing a team and looking for new ways to unleash their own and their group's potential.

At a career or development stage where they are seeking new and unique ways to define their next leadership edge.

Looking to expand their personal voice and influence in an impactful manner.
It's ideally suited for People & Culture or Learning & Development leads or influencers who are:
Seeking a truly unique programme to take back to their organisation.

Seeking ways to unlock capacity, courage and resilience across all levels of their organisation.

Looking for a leadership development opportunity with social licence - building leaders not just for your business, but for the end of hunger.
MEET YOUR RWP WORKSHOP FACILITATORS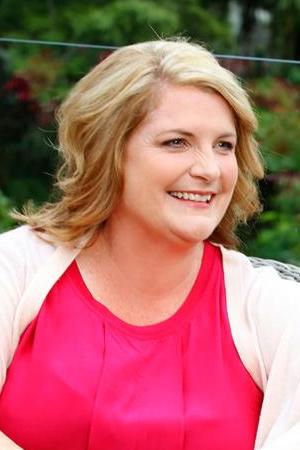 LISA GUNNERY
Lisa is a management consultant with the ISB network of consultants in New Zealand. She has more than 25 years of experience within the health sector both here and overseas and has held a number of senior executive roles within the industry.
In 2014 Lisa took part in one of our Leadership Programmes. From that experience, her view of the world, her potential and her outlook, were reshaped and transformed. Since then she has dedicated herself to sharing the work of The Hunger Project and in assisting others to grow their leadership and resilience in these demanding times.
Her belief, and that of The Hunger Project, is that everyone is capable of transformation that sees them achieve their goals.
DARRIN BULL
Darrin is a strategic shaper and weaver with a career built in strategy, leadership and transformation over the last twenty years.
He is passionate about the work of the Hunger Project, having been selected to be part of the 2016 leadership programme in India. This experience gave Darrin the belief that traditional leadership programmes fail to really connect. To solve problems like ending world hunger, we need to think differently, and lead differently.
Darrin is an energetic facilitator with experience running a wide range of workshops and leadership programmes, as well as being a Trustee of the Hunger Project New Zealand.
WORKSHOP DETAILS
Price: $350 per person (incl GST) - includes morning tea
Location: Level 17, West Plaza Building, Cnr Albert & Customs Streets, Auckland, New Zealand
Date: Thursday 25 July 2019
Time: 7.30am - 12pm
Schedule:
7.30am - Arrival

7.45am - Workshop starts

9.30am - Morning tea served

12.00pm - Workshop ends
If you require an invoice to purchase tickets to Rethinking What's Possible, please email nzoffice@thp.org by 19th July 2019 and request an invoice for payment. Payment must be received by 24th July 2019 to confirm your place at the workshop.
FIND OUT MORE ABOUT THE HUNGER PROJECT