The Hunger Project as a worldwide organisation has developed strategic, integrated programmes in 8 countries in Africa, India, Bangladesh and Latin America where we reach more than 15.9 million women, men and children in close to 13 thousand villages. This work is supported by fundraising and awareness building activities in 10 partner countries, and increasingly within programme countries.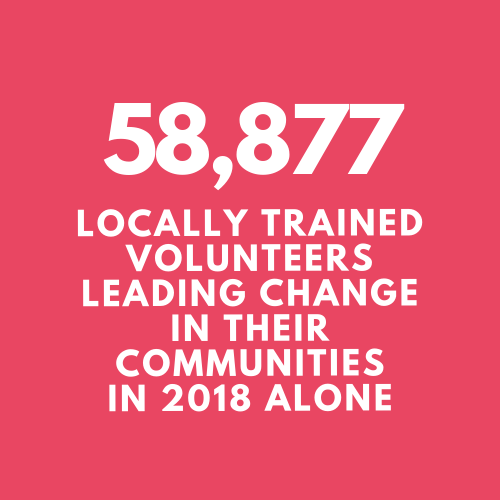 WE MEAN IT WHEN WE SAY ENDING HUNGER IS POSSIBLE.
The global consulting firm McKinsey & Company reviewed The Hunger Project's work in Uganda and found that:
Our organisation is efficient and effective;
That our distinctive approach delivers a uniquely efficient, sustainable impact; and
That we address attitudes first, and then, only after a mindset change, do we begin action through skill-building and tangible projects.
Our women-focused, empowerment methodology drives community-led development and empowering people to become authors of their own futures.
"The Hunger Project's empowerment model is an exciting future-engine of truly sustainable development."
MCKINSEY & COMPANY
REVIEW OF THE HUNGER PROJECT'S WORK IN UGANDA
MEASURING OUR IMPACT.
We believe in delivering on our mission and vision. To do that we need to measure our work and impact. The Hunger Project's Monitoring and Evaluation (M&E) team have diligently been tracking activities and output indicators on a quarterly basis since 2008. The Hunger Project has been simultaneously developing rigorous impact and outcome indicators to better measure long-term progress towards our goals. Our M&E philosophy is based on three principles:
Measure what matters
Start with grassroots, community-led engagement
Objectivity is key