Resilience is something that we will all need now more than ever as we deal with the far reaching impact of COVID-19. Find out how our village partners show up for their communities in the face of hardship and be inspired to find the opportunity for yourself during this time of crisis.
Most of us feel overwhelmed when we have to deal with difficult situations. It's easy to let the pain take over after a tragedy or to wallow in sadness when suffering an injustice. It is especially hard to have the strength to overcome hard times, instead of simply giving up.
This is why resilience is one of the most important qualities we can have. It allows us to power through when things are grim, and enables us to tackle the biggest social issues in our society.
Resilience is actually inherent in all of us - but it's like a muscle that we have to exercise and keep fit throughout the course of our lives so that when we need it - it is there for us.
Building individual leadership, personal responsibility and community resilience is part of everything that we do as an organisation. Our ultimate goal is to enable people to lead a fulfilling and dignified life of self-reliance.
Be inspired by our village partners who

show

up for their communities in the face of hardship
We've seen it time and time again - our village partners are resilient in the face of uncertainty and seemingly impossible situations. They show inspiring leadership every day to not only improve their own lives, but the lives of those in their community so that everyone has the opportunity to build a brighter future. They are catalysing generational change.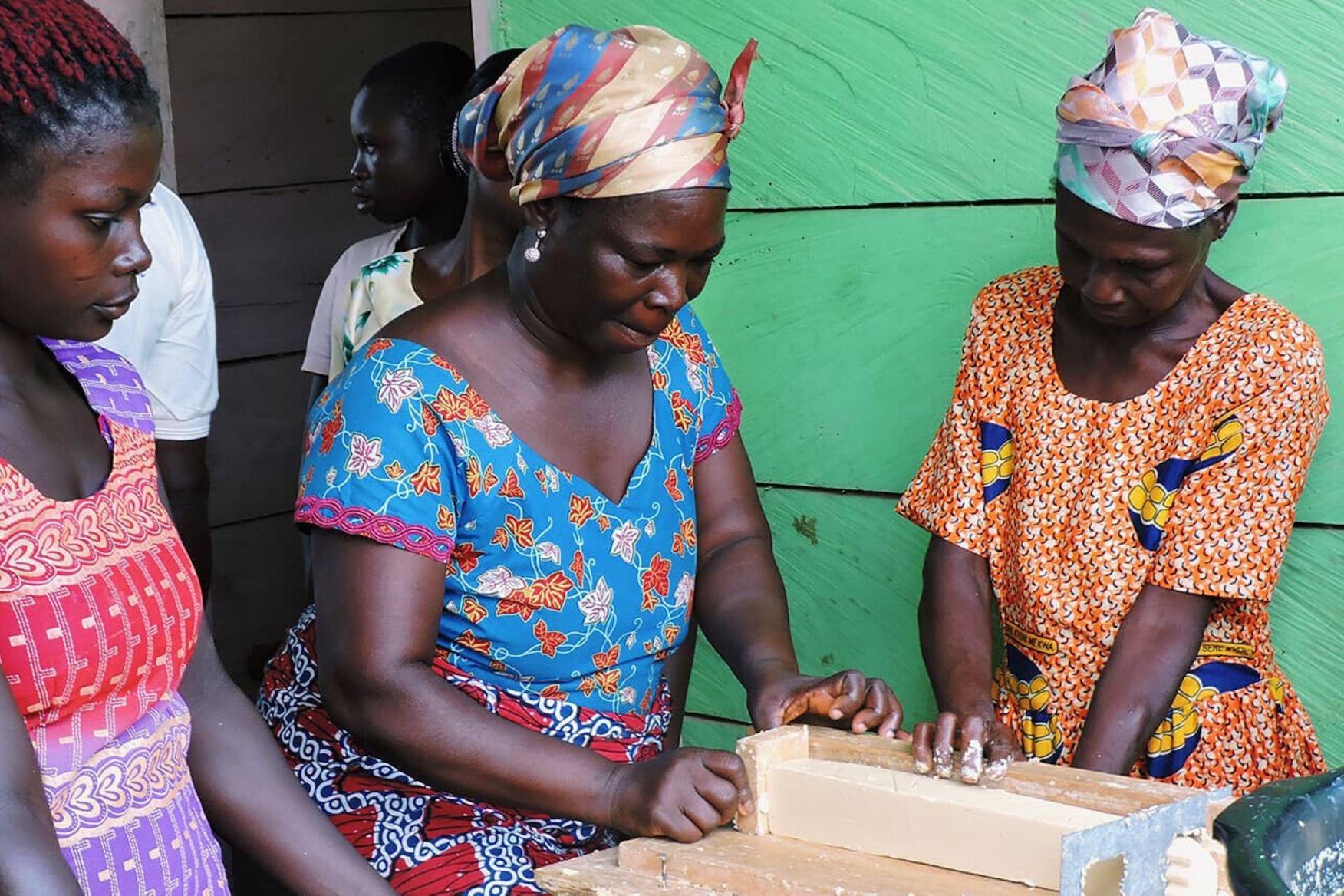 Life was hard for Amina, but instead of letting herself be beat down by it, she fought. After she trained with The Hunger Project, she learned how to become self-reliant by having her own garden and developing her own business. Her example inspired others in her village to do the same, lifting the entire village out of hunger. Amina and her village were able to beat hunger with resilience and they should be a model to all of us.
Another inspirational leader is Patrick.
Patrick lives in Malawi with his wife. Their life seemed to hit rock bottom when they found out they were HIV positive after having a stillborn baby. But even faced with this soul crushing situation, Patrick did not give up. Instead, he undertook leadership training with our The Hunger Project, and started a community group made up of people living with HIV. This way they could share their daily struggles with each other and, together, they built resilience to deal with living with the disease.
We can also learn a lot from Kaushalya.
Kaushalya lives in the mountains of the northern Indian state of Uttarakhand and, like the rest of her village, she lives off the land and forests. After witnessing the lack of attention her public representatives paid to the forests, she decided to take matters into her own hands. As a woman, her chances of being elected to a council in a rural area were remote. But with courage and resilience, she participated in leadership training provided by The Hunger Project and was elected to be on the forest council. Kaushalya has been able to organise the women from the village to participate in creating policies around the forest. She knows working together with her community is the only way to build the resilience needed to accomplish real change in protecting the environment.
Resilience will enable you to not only survive, but thrive, during a crisis.
Even in our most difficult moments, when hope is low and the future is uncertain, we must not give up. Instead, we must face the crisis head on with resilience - together. There is strength in our collective action, and as a global community we must step forward in our shared humanity. Shift your mindset, find the opportunity, pivot your focus and connect with your community. We will get through this - together.
If you'd like to support our community partners to build resilience, unlock their potential and create brighter futures for everyone, invest in our work.